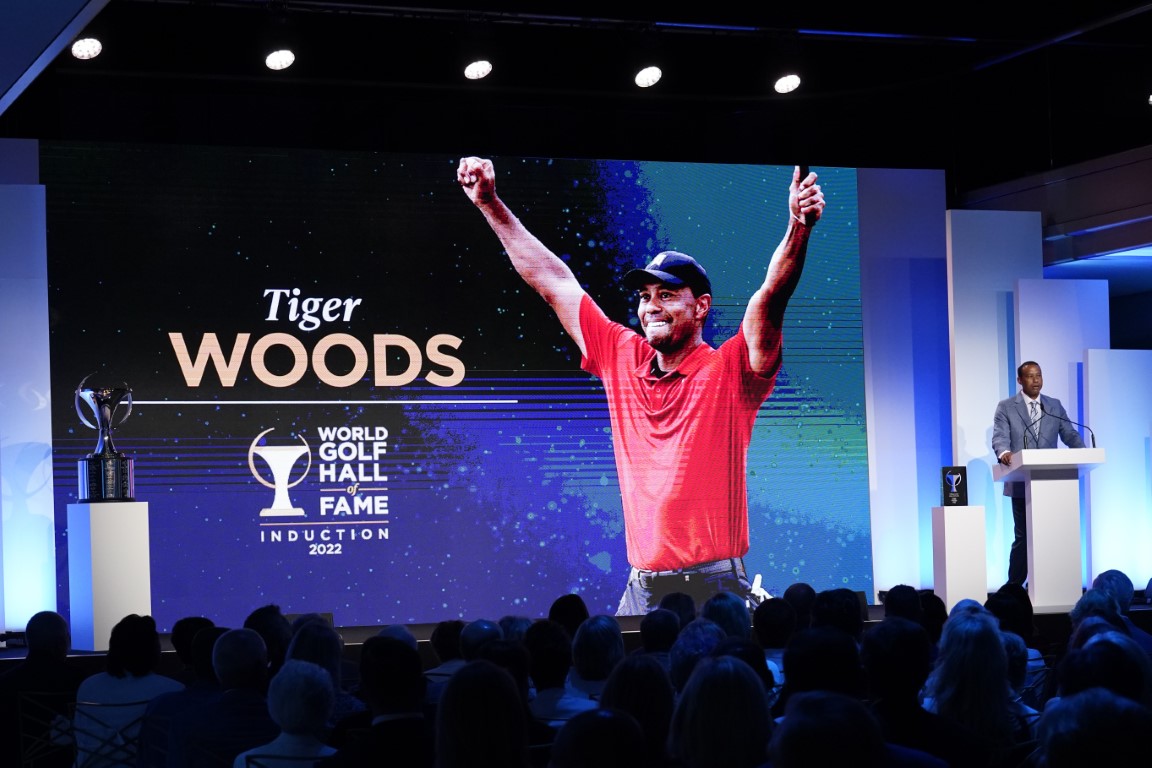 Tiger Woods was formally inducted into the World Golf Hall of Fame on Wednesday and ushered into golf's most revered club by his daughter, Sam, who delivered a touching speech as the 82-time PGATOUR winner and 15-time major champion's induction presenter.
As part of the live induction ceremony, fellow generational athletes including Tom Brady, Serena Williams, Michael Phelps, Jerry Rice, Annika Sorenstam and Jack Nicklaus offered perspective on Woods' legacy as one of the greatest sports figures of all time.
Joining Woods as part of the 2022 induction class are 11-time LPGA Tour winner and three-time U.S. Women's Open champion, Susie Maxwell Berning, former PGA TOUR commissioner, Tim Finchem, and golf course designer/architect, Marion Hollins. The 2022 inductees were presented with the Hall of Fame's new inductee trophy, created by Tiffany & Co.