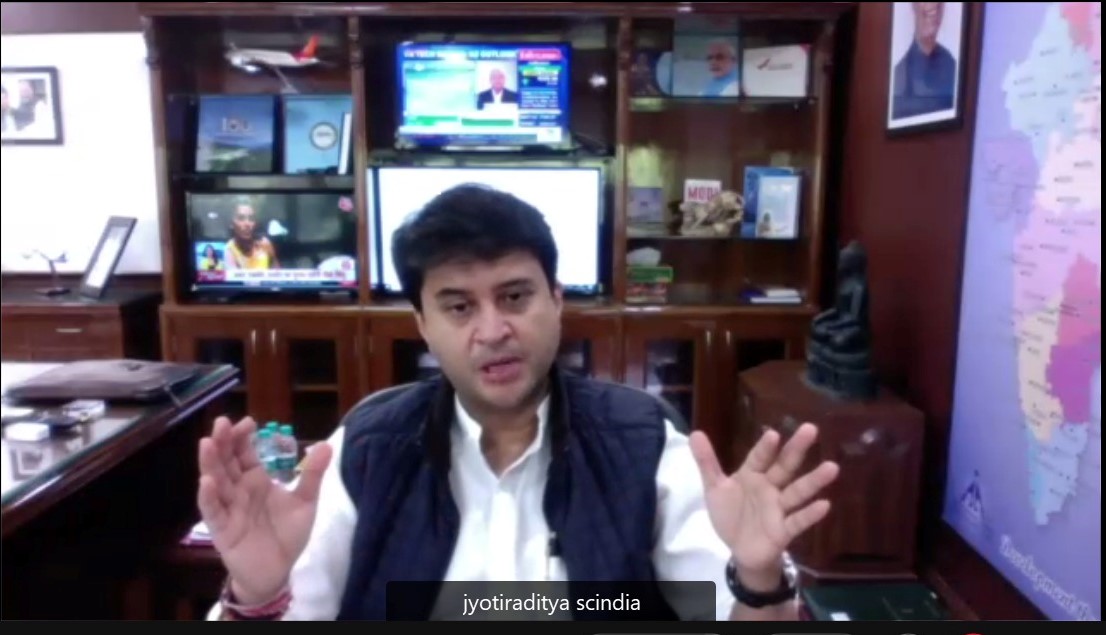 The Union Civil Aviation Minister Jyotiraditya Scindia on Thursday launched the e-governance for Civil Aviation (e-GCA) on-line platform through which the Directorate General of Civil Aviation will provide 298 services including pilot licensing and medical examination. The on-line. platform will provide services to various DGCA stakeholders such as lots, Aircraft Maintenance Engineers, Air Traffic Controllers, Air Operators, Airport Operators, Flying Training Organisations, Maintenance and Design organizations, among others.
The launch of the e-GCA project under DGCA was part of the Minister's 100-day plan for the aviation sector. The portal was developed by Tata Consultancy Services.
Two hundred and ninety-eight services have been moved to the e-GCA platform-99 in the first two phases and 198 in the next two phases. The first 99 cover about 70-75 per cent of what DGCA does including pilot licensing, medical examinations, permission to flying training organizations and connecting regional offices to the headquarters," he stated.
The next two phases cover the remaining 30 per cent services of the DGCA, he said in his speech after launching the on-line platform 'e GCA' here. "And through this transformation (DGCA to e-GCA), we have achieved a number of objectives of becoming a single window on line service platform, eliminating procedural inefficiencies and auto mating regulatory re porting," he noted. On pilot licensing through the e-GCA plat form, Scindia said, "In India, we have close to 17,860 CPLs (commercial pilot licenses)